WEDDING FLOWERS LONDON UK
Your wedding flowers need to be as unique as you are. That's where we come in. Here at Rushes, we've been designing bridal bouquets and luxurious wedding flowers for over 20 years. With experienced florists, the finest flowers and nationwide delivery, we'll turn your dream wedding into a reality.
Bespoke wedding flowers designed by Rushes. Whether you're looking to keep it traditional or make a modern masterpiece, our team make sure your big day goes off without a hitch. Get in touch today and organise a free quote or join us in-store for a one-on-one consultation. We'll guide you through the world of wedding flowers and help you find the perfect blooms for your big day. From roses and hydrangeas to peonies and lisianthus, sunflowers to tulips – the choice is yours. Whether you want a statement flower wall or just a handful of bouquets and buttonholes, we tailor our services around you. We create everything to your exact specifications and even offer a delivery service for customers across the nation. Talk to a member of our team now and discover more about wedding flowers from Rushes. We design everything by hand and our dedicated Wedding Team are always on hand to answer questions or queries from clients.
We take care of each and every aspect of your wedding flowers from the initial consultation to the delivery and installation. It's part of our promise and our unique approach to wedding flowers that every bride and groom are appointed a dedicated account manager to see you through the whole process from start to finish. We'll take note of specific requirements and make sure each and every design for you wedding is produced to the highest possible standards. Because, after all, a wedding day is the most important day of anyone's life. Everything has to be perfect. And whether you're commissioning just a single bridal bouquet or an entire floral extravaganza, we treat each customer equally. Join the floral revolution today and find your ideal wedding flowers with Rushes. Give our friendly team a call or discover more on our website today.
Make your wedding day magical with a magnificent centrepiece from Rushes. We design extravagant centrepieces in a range of styles, working closely with each client to get the colour and style exactly right. We source the most incredible blooms from around the world and use them to create wedding designs that will blow you away. From our centrepieces and table designs to flower walls and arches, we've got experience tackling the toughest commissions. Get in touch today and discover more about our unique range of wedding flowers. Available throughout the year and competitively priced, our wedding centrepieces can be delivered across the country – fresh, fantastic and totally unique.
Q. Which wedding flowers do you supply?
A. We stock a full range of wedding flowers and offer our customers everything from bridal bouquets and buttonholes to centrepieces, candelabras, table arrangements and pew-dressings. We're also happy to accommodate specific request for non-traditional floral arrangements and large scale architectural pieces like flower walls and arches.
Q. Can I get wedding flower delivered to my venue?
A. The short answer is yes! We are happy to deliver and install venue flowers across the country. Our team will handle the installation and dismantle so you won't have anything to worry about on the big day. Please get in touch for a quote on the delivery and installation prices for your chosen venue.
Q. Can I get a price quote?
A. Yes. If you've already got an idea of the flowers and designs you're looking for, we'll be happy to offer an estimate. If you need some help to decide, however, we're available for free consultations. Give us a call today to discuss your specific requirements.
Q. Are there bespoke wedding floral options?
A. We cater for every kind of wedding celebration – it has to be unique! That's why we're happy to create custom designs and bespoke arrangements for our bridal customers. Just get in touch to discuss your floral dreams and with a little bit of luck, we'll make them a reality.
Q. Can I keep the flowers after the wedding?
A. Yes. We're willing to arrange for customers to keep and preserve flowers after the wedding. Our dismantle teams work to a tight schedule so if you're keen to keep flowers from table arrangements or centrepieces we ask you to remove the desired flowers before the team arrive.
Q. Is it possible to order wedding flowers at short notice?
A. Absolutely. We can even provide same day wedding flowers! We do need more notice for specific requests but we can arrange bouquets, buttonholes and small venue arrangements on the very same day.
Q. How do I order wedding flowers?
A. Order online or speak to a member of our team directly. Drop us an email and we'll respond as soon as possible.
Q. Can I make amendments to my order after it's placed?
A. Yes. As long as you give us notice of 7 days we can amend orders. If we're sourcing rare/seasonal blooms we may not be able to accommodate large scale changes.
Q. Can I rent vases/candelabras with my flowers?
A. The price of vase rental is included in the total price. We have a range of vases and candelabras for customers to pick from - we can arrange for in-person or virtual tours for you to choose the vases you love.
Q. Is there a minimum order?
A. We have minimum order of £60. This is usually the price of our basic bridal bouquets.
Amazing wedding flowers at affordable prices. With 20 years' experience and the finest flowers from around the globe, we'll make sure your wedding flowers are perfect.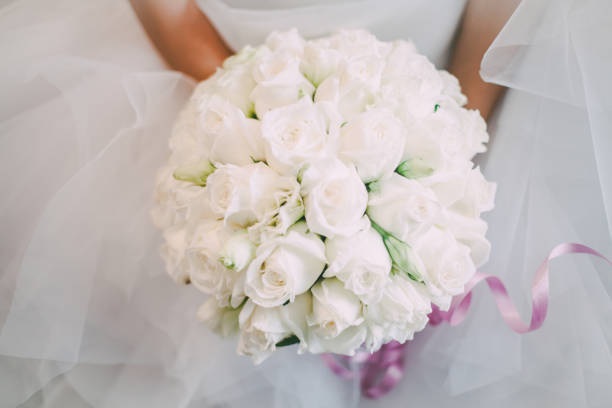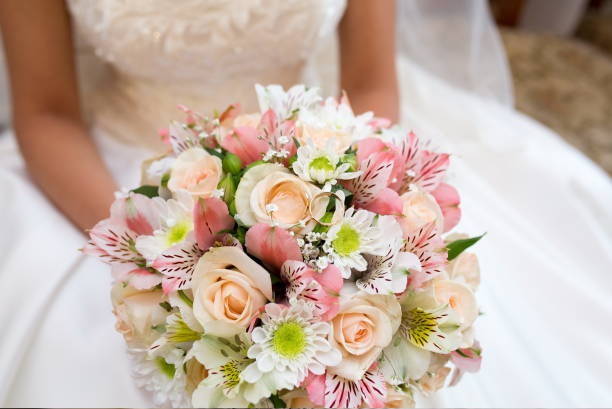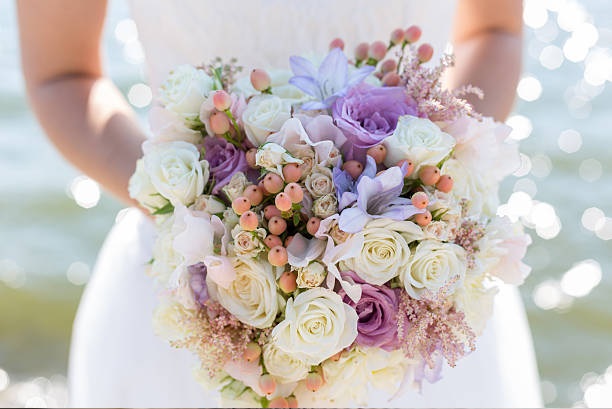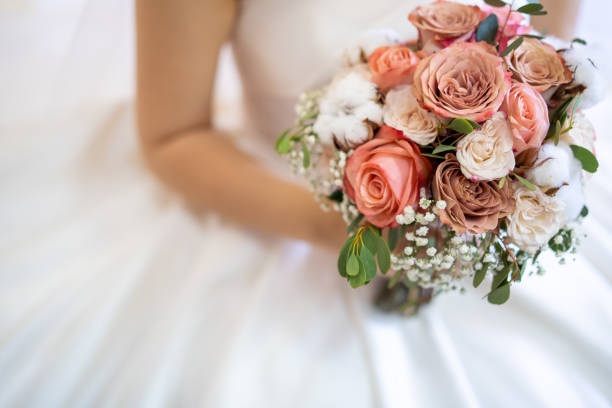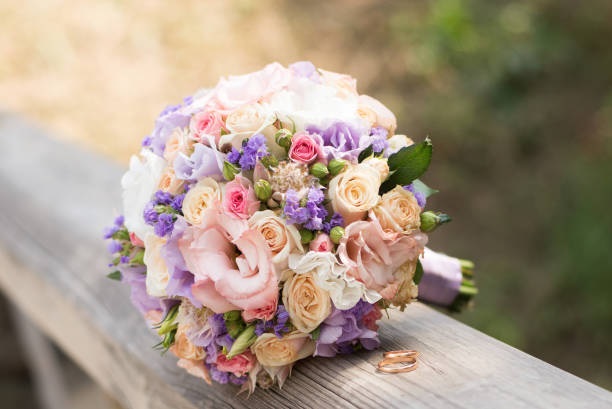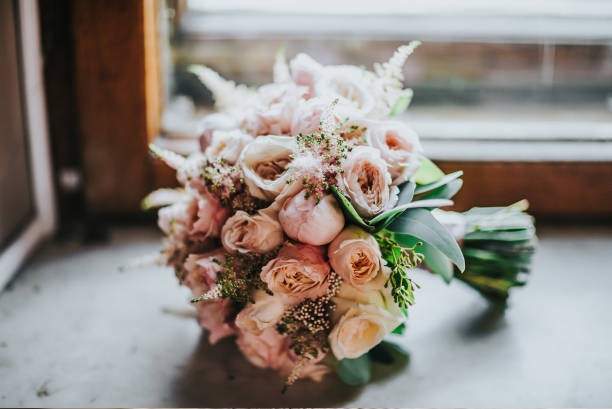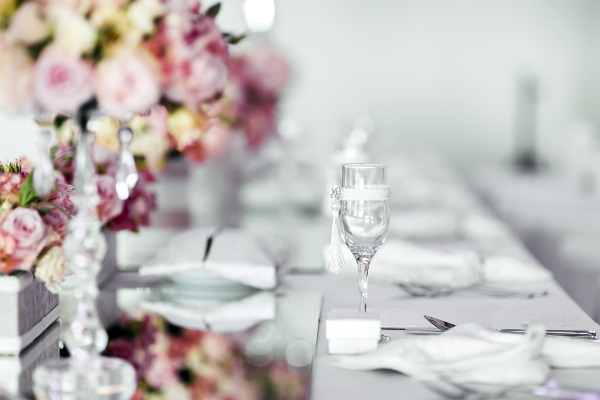 Choosing Your Wedding Flowers: How it works
Wedding flowers are a huge part of any wedding and a decision that needs to be made carefully. Here at Rushes, we help you through every stage of the processs
Get in touch with our team! Whether you want to discuss possible flower choices or set up a consultation, the first step is to reach out!
Meet & plan. Come in-store and get a sense of our wonderful stock at first hand. We can then work on the colours/varieties of flowers you'd like for the big day.
Choosing the designs. The possibilities are endless, from floral arches to tiny bud vases. The world of flowers is at your fingertips. We'll help you find the right designs for you.
See a sample. This is the moment you've been waiting for, when dreams turn to reality: we'll create a sample of your wedding bouquet for you.
The big day. On your wedding day we'll create, deliver and install all your chosen designs at the venue.
From bridal bouquet and centrepieces to corsages, buttonholes and crowns, we've got wedding flowers wrapped up. Get in touch today and organise a free quote or consultation.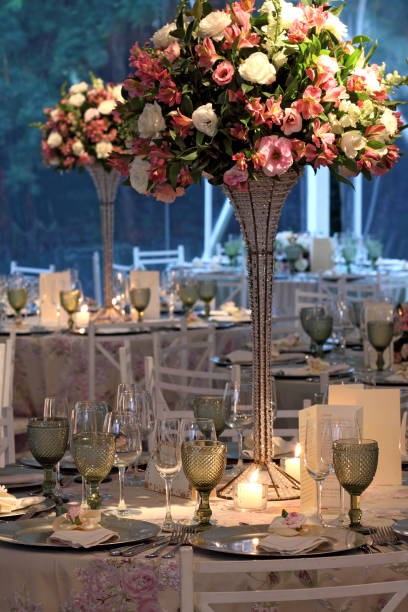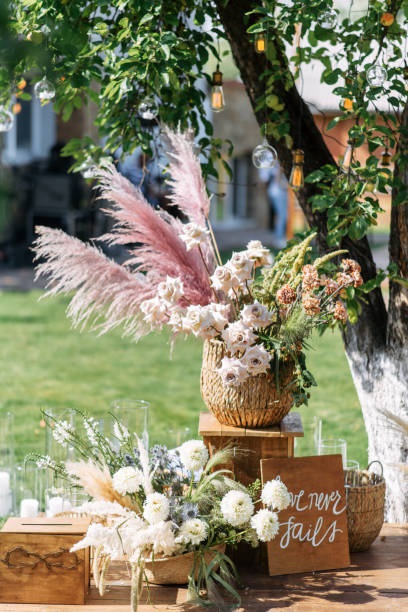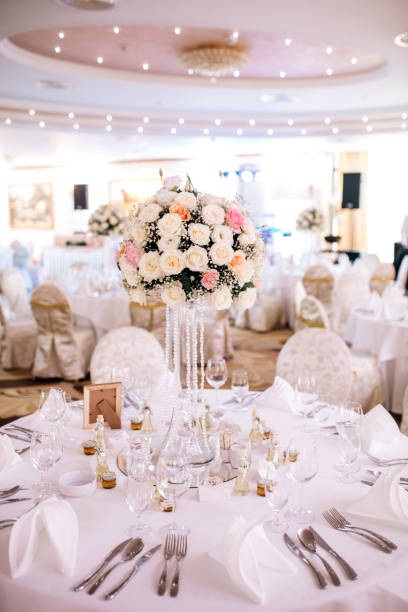 Rushes: What Makes Us Different
We create bespoke wedding designs, unique to each couple. There's no one-size-fits-all solution when it comes to wedding flowers and we know this better than most.
We're an independent florist with over 20 years' experience.
We source our blooms directly from growers in the UK and abroad, guaranteeing a superior freshness.
We offer free quotes and consultations – with no obligation to choose us if you don't think we're the right fit for you.
We deliver across the UK, putting you in touch with great wedding flowers wherever you're based.
We cater for weddings large and small, with affordable packages and a range of options for all budgets.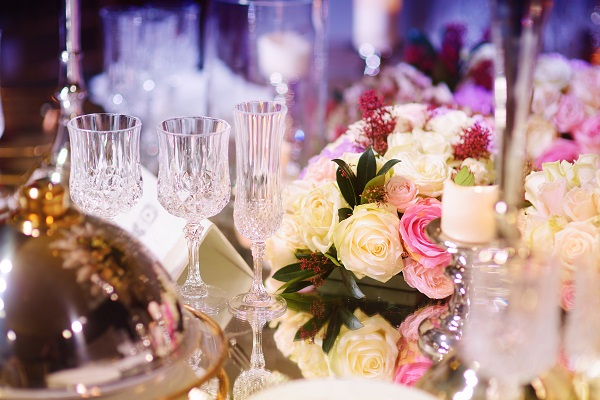 Want to find out more? Whatever stage of planning you're at, we're always happy to have a chat. Drop us an email or speak to a member of our weddings team today.